Venus Concept
Venus Concept is a revolutionary leader in the medical aesthetics industry. Our suite of products and services are leading the industry and changing the way both practitioners and patients interact with aesthetic solutions.
Our patented technologies are continuously setting higher industry standards in efficacy and patient satisfaction.  Our technologies have touched and improved the quality of life of hundreds of thousands of patients worldwide.
All of our devices are designed for maximum operator and patient comfort, while delivering a strong ROI to physicians. We provide our customers with the best experience from beginning to end, with a smart approach to their clinical needs.

Venus Viva
Manufacturer: Venus Concept
Venus Viva™ is a revolutionary, fully customizable FDA cleared solution for facial remodeling and resurfacing. Delivering impressive efficacy through combining NanoFractional Radio Frequency™ (RF) and one-of-a-kind SmartScan™ technology, Venus Viva is the first system that allows you to manually control ablation and coagulation for enhanced treatment efficiency.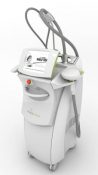 Venus Versa
Manufacturer: Venus Concept
IPL – Intense Pulsed Light
Venus Concept presents another technology breakthrough for the treatment of benign pigmented epidermal and cutaneous lesions. It is also indicated for the treatment of benign cutaneous vascular lesions, the removal of unwanted hair, and to effect stable long-term of permanent hair reduction.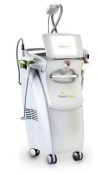 Venus Velocity™
Manufacturer: Venus Concept
The Most Profitable Hair Removal Solution
Venus Velocity™ is the newest diode laser with gold standard efficacy and safety that delivers a positive ROI.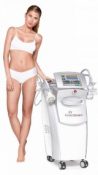 Venus Legacy
Manufacturer: Venus Concept
Venus 4D™ Technology – A New Standard
Venus Concept is once again energizing the industry with a revolutionary technology for non-surgical body contouring* and skin tightening for the face, neck and body
Venus Freeze Plus
Manufacturer: Venus Concept
Venus Freeze Plus™ is the easiest-to-use system with advanced safety features for non-invasive wrinkle reduction, which leads to tightening of the skin. It is powered by Venus Concept's patented (MP)2 technology, with two new features that enhance patient safety, improve ease of use for the operator, and can lead to more consistent and predictable results.
Venus Viva Tip Pack
With the largest spot size in the industry and delivering up to 700 pulses, energy is scanned and flows through groups of needle-shaped pins, and penetrates deep into the tissue. Energy is distributed through small footprint per pin (150 x 20 microns) at variable energy densities in a single tip.
• Pack Contains 5x Viva Tips
• Single Use Only – One Treatment / One Patient
Suitable for use with:
• Venus Viva
• Venus Versa, Venus Viva Hand-Piece